Hayward Residential Roofing Services
When it comes to local roofing companies in Hayward, CA and the surrounding area, Manada Roofing Inc. has been a leader for more than two decades. Whether you're building a new home or need a new roof for your current property, we offer a wide range of roofing and roofing-related services with an uncompromising level of quality. If you've searched for "roofers in my area" and you expect superior results, you've come to the right place!
Full-Service Residential Roofing Services
We're full-service roofing experts who understand what it takes to give homes of all sizes a durable, attractive roof that stands up to the elements and retains its beauty for years to come. The importance of proper roof installation cannot be stressed enough—the structural stability of your home relies on it. Our roofing professionals are trained and licensed to install a variety of roofing systems for residential properties, ensuring your greatest asset is well protected. We install the following roofing systems at homes throughout the Bay Area:
Asphalt Shingle Roofing
Eco-Friendly Roofing
Flat Roofing (IB Roof Systems)
Standing Seam Metal Roofing
Stone Coated Metal Roofing
Tile Roofing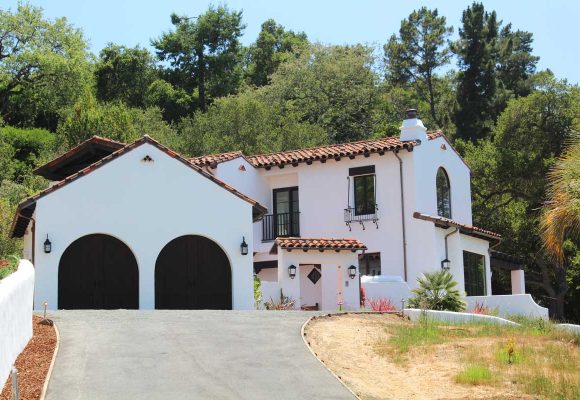 Roof-Related Services
We offer a variety of roofing related services, making us your one-stop-shop for all your roofing needs. From custom gutters to chimney caps, we do it all.
Gutter Installation:
We're proud to be your full-service solution for gutters, offering sales, installation, cleaning and maintenance.
Custom Metal Fabrication:
Our in-house metal fabrication shop handcrafts a variety of features for your home, including chimney caps, flashing, downspouts, gutters and more.
Sun Tunnel/Skylight Installation:
Add natural light and warmth to your home with sun tunnels and skylights installed by our experienced professionals.
Reliable Residential Roofing Experts, at Your Service
For over 20 years, Manada Roofing Inc. has been the trusted name for residential roofing, offering comprehensive roofing installation and roofing-related services for our valued clients. When quality and durability matters, we're the only name to call. Schedule your free estimate today at 510-780-9517.